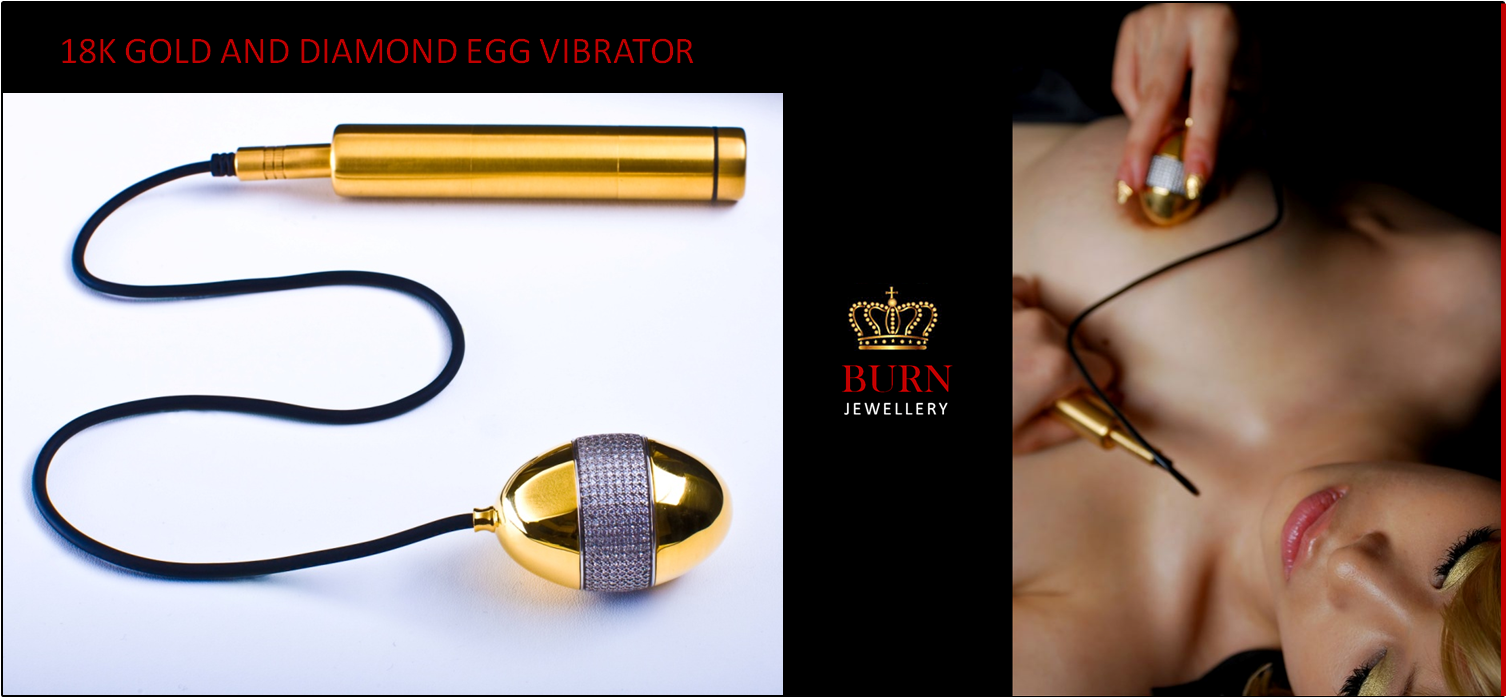 Seductive 18 carat yellow gold egg vibrator pave' set with an elaborate band of scintillating white diamonds and gold finished variable speed handset.

This unique functional art piece comes with a Burn Jewellery certificate of authenticity and GIA certified diamond certificate. The luxurious piece is housed in an ornate wall mounted picture framed jewellery safe complete with sterling silver antique key to unlock your hidden treasure.
All Burn Jewellery designs are made to order if you would like to enquire about this item please email the artist.